Absolute Line
Absolute Preamplifier
A Two 22D
Technical Features
Device Type 

Discrete Preamplifier

Analog Input

2x Balanced

2x Unbalanced

Internal Technology

Real dual mono topology

Fully resistive attunuator

Class A output current buffer

Volume Control




From -120[dB] to +6[dB]



Frequency range 

+0[dB], -0.1[dB]: 5[Hz] to 24[kHz]

-3[dB]: 

0.7[Hz] to 330[kHz]

Total Harmonic Distortion




< 0.0014% (-97[dB]) @ 1[kHz]

Clip to Noise Ration

Balanced: -105[dB]

Unbalanced: -105[dB]

Output Impedance

Balanced: 200[Ω]

Unbalanced: 100[Ω]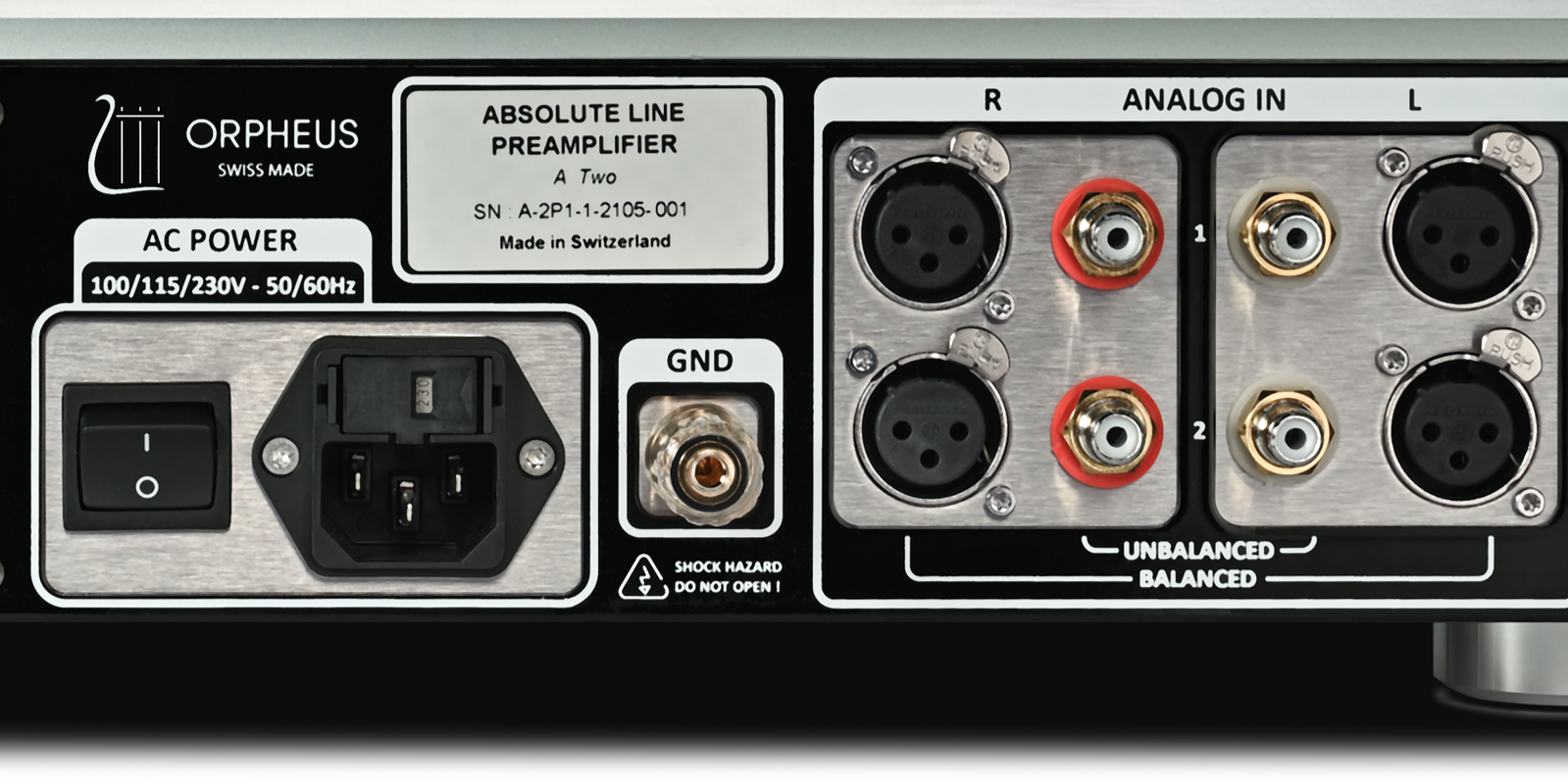 Dimensions (WxDxH)

440 x 420 x 100[mm]

Weight

14.2[kg]

Power Consumption

Max: 50[W]

Standby: <0.1[W]

Remote Control

Optional

Power Supply

Internal
New Sound Perception

 

---

The Absolute Preamplifier is one of the newest products of Orpheus. This instrument completes the Absolute Line with high-quality components used for the volume control feature. The whole architectural preamplification stage has been designed by our engineer team to offer a new sound perception. Indeed, the topology is an authentic dual mono and purely resistive passive component attenuator without any feedback loops or semiconductor components.

"The gateway to an immersive audio experience."
---
Request Information
Are you interested to know more about the Absolute Preamplifier?
Would you like to read more about this product?
May you have any questions, please feel free to contact us.
We will be proud to inform you about this instrument.
---